The Fall Style Challenge has come and gone. If you've been liking my "go-to" styles for this fall then it's only fair I tell you that some of them were definitely inspired by the Fall Style Challenge.
Well, fear not, you may have missed the Fall Challenge, but registration for the Winter Style Challenge is NOW OPEN!!!
I'm excited about the upcoming
Winter Style Challenge
because my sweet baby boy is going through a sleep regression AND teething and it'll be perfect timing to have someone tell me how to dress myself on the daily.
Also, Alison has some awesome changes this time around.
What's new? I'll tell you:
There will be a 'dress it up and dress it down' option for EVERY outfit!! This is perfect for both working women or stay at home moms.
There will be 3 outfits perfect for holiday parties.
There will be two surprise outfits.
26 total outfits this time around (compared to the usual 21).
Several pieces from challenges past will be reused. SOOOOO if you've participated before and were on the fence or don't want to spend a ton, no reason not to now!
Then there's the usual: sign up, shopping list gets emailed right away, you belong to an amazingly supportive Facebook group of challenge participants (seriously, that's the best part) and when the challenge starts, you get an email every night telling you what to wear the next day.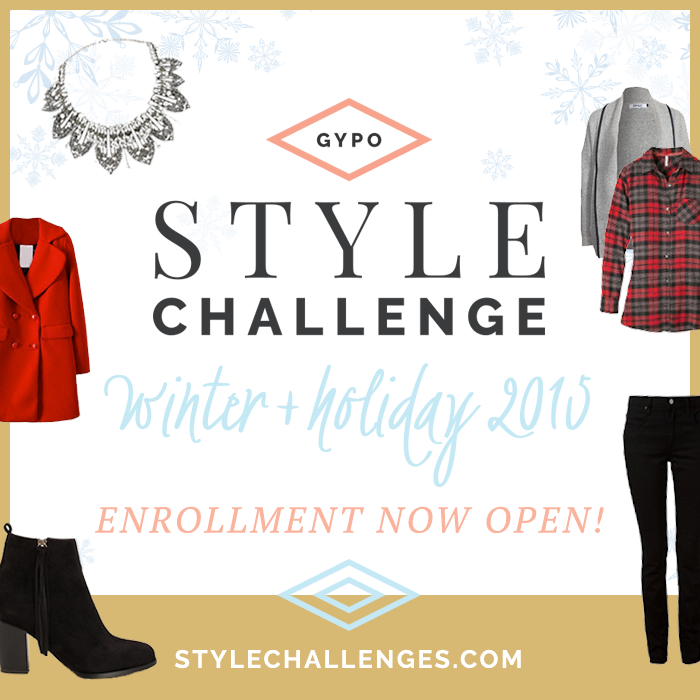 Early Bird Registration Opens: 11/20

Early Bird Registration Closes:

11/27 at midnight ET

First Outfit Release: 12/13
Is there a better gift to give yourself this holiday season? I think not!
**this post contains affiliate links, if you sing up for a Style Challenge I will receive compensation (which is used to support my Style Challenge addiction :) Please know I would not, in any way, endorse this program if I didn't absolutely love it and think you would too!**